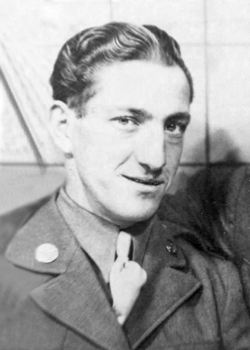 Marrel H. Seel
Biography: Marrel Howard Seel was born on August 23, 1919, in Beloit, Wisconsin. He was the son of Grant Marrel Seel and Annie Mae Kamlager. He attended local schools in Clinton, WI, through the 10th grade, and then worked as a farmer, taking care of a 97 acre farm, which included both crops and livestock. He also made repairs to the farm's tractors and machinery.
Service Time: Marrel entered the service on March 14, 1941, at Milwaukee, WI. After his basic training in the field artillery, he was assigned to an unknown unit, receiving his Mechanic's Badge and serving as an automotive mechanic throughout the rest of his service time. He is noted as repairing all wheeled vehicles, including their motors, ignitions systems, transmissions and differentials. He also worked on their hydraulic brakes, timers, carburetors and electrical wiring.
During his training, he also obtained his Driver's Badge and attended 8 weeks of cooks and bakers school. He qualified as a sharpshooter with the carbine as well. We believe at some point Marrel was assigned to the Reconnaissance Company of the 807th Tank Destroyer Battalion. We are not sure if he had been with them while in the U.S. or if he only joined them overseas.
The 807th had trained at a number of facilities within the U.S., including Camp Gruber in Oklahoma. From Camp Gruber they were sent to participate in the Louisiana maneuvers at Camp Polk, LA, in September of 1943. They were then sent to the Desert Training Center and later to Fort Dix, New Jersey, for final preparations for shipment overseas. The unit shipped out from the New York port on August 11, 1944, arriving in Liverpool, England, on August 23, 1944.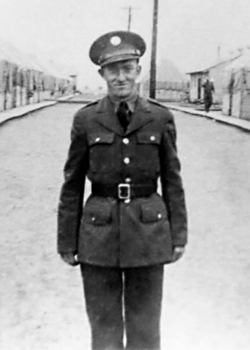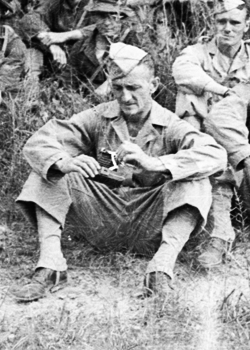 Marrel spent a bit of time in the hospital in October of 1944, and only shipped overseas on January 8, 1945, arriving in Europe on the 17th. By the time Marrel would have been able to join the unit, the 807th was battling the German Nordwind offensive. They shifted north for the Rhine offensive in March and defended the Rhine River bridges in April. They converted to the M18 Tank Destroyer in time to join the drive through Bavaria late in the month and reached the vicinity of Salzburg, Austria, in early May. They shipped back to the U.S., on July 7th, arriving on the 16th stationed at Camp Hood, TX in August and September. Marrel received credit for two of the unit's campaigns including Rhineland and Central Europe. He was later transferred to the Headquarters Company of the 804th Tank Destroyer Battalion, which was also stationed at Camp Hood.
He left the service on November 1st at the rank of Private First Class and was awarded the American Defense, American Service, World War II Victory, EAME and Good Conduct Medals.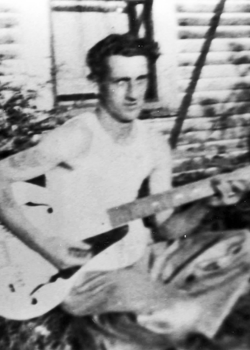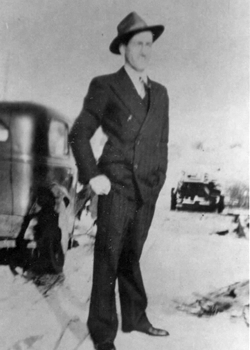 Marrel returned to Beloit, where he worked as an electrician. He married Mary and in his spare time, he enjoyed music and played various stringed instruments in a small band. He was also a member of the VFW. Marrel passed away on December 5, 1984, and his ashes were spread over his mothers grave in Beloit.
I want to thank Marrel's cousin, Bob Kamlager, for providing the information and photos used in this tribute.