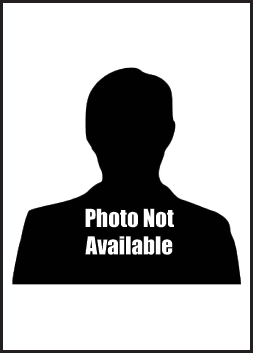 Joseph, S. Simeone
Biography: Joseph Salvatore Simeone was born on July 27, 1916, in Gaeta, Italy. He was the son of Salvatore and Marianina Simeone and moved with the family to Somerville, Massachusetts, when he was only 2 years old. He graduated from Somerville High School and continued his education at Boston University for one year. He then worked as a shoe salesman.
Joseph entered the service on March 13, 1941, at Boston Massachusetts. After his basic training, he was assigned to Battery H of the 180th Field Artillery Regiment, 26th Infantry (Yankee) Division. His towed 75mm gun Battery, as well as Battery G was used to form Batteries A and B of the 26th Infantry Division Anti-tank Battalion (Provisional) with additional personnel coming from the 180th.
The 26th Anti-tank would become the 626th Tank Destroyer Battalion on December 15, 1941, at Camp Edwards, MA. They were originally activated as a Light Towed Battalion and trained within the U.S. at various facilities including A.P. Hill Military Reservation in Virginia, Camp Hood, Texas, Fort Gordon, Georgia and maneuvers in Tennessee. The unit was deactivated on December 20, 1943, at Camp Gordon, GA, and Joseph was transferred to the 691st, that same day. At the time, he held the rank of Sergeant. We do not know how long he was with the 691st because he was reassigned to Company C of the 809th and shipped out with them on November 30th, 1944, from the New York port.
The unit arrived in Liverpool, England, on December 8th and just over a month later, they boarded transports and arrived at Le Havre, France, on January 20, 1945. The 809th was equipped with M18 tank destroyers and supported the Roer River crossings in late February, 1945. They crossed the Rhine River on March 27th, supporting operations against the Ruhr Pocket in April and converted to M36 tank destroyers that same month.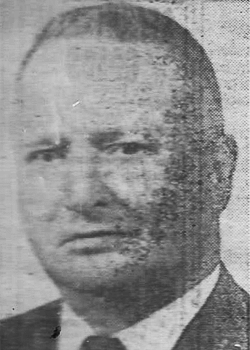 They finally helped clear the Harz mountains in late April and received credit for the campaigns of Rhineland and Central Europe. Joseph shipped home on July 1, 1945, arrived back in the U.S. on the 10th. He left the service at the rank of Staff Sergeant.
After returning to Massachusetts, Joseph married the former Rosalie Smith on July 6, 1946. She was born in Franklin, New Jersey and was the daughter of John Smith. The new couple would have a daughter Mary Ann, born in 1948, and move to Arlington, MA, in 1951.
Joseph opened his own restaurant, Simeone's, in the Central Square area of Cambridge, MA, which he operated for 35 years. After a fire destroyed the restaurant, Joseph joined the faculty of Cambridge Rindge and Latin School. He would later serve as the director of the Cardinal Cushing School and Training Center in Hanover and had previously been a director of the Suburban National Bank in Arlington. He was a member of the Knights of Columbus and a member of the Bosox Club, which is a Red Sox fan organization.
Joseph passed away on April 24, 1988, and was buried in the Mount Pleasant Cemetery in Arlington, MA. I want to thank Joseph's son-in law, Ted, for providing the photos and information for this tribute. Thank you also to Find A Grave contributor BobBoston for the grave marker photo.