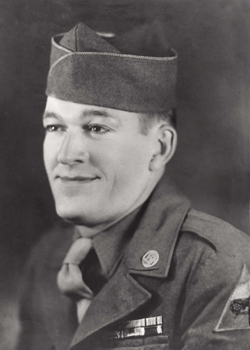 Lake E. Standridge
Biography: Lake Ernest Standridge was born on October 26, 1921 in Wetmore, TN. He was the son of Laskes Lonzo Van Buren Standridge and Ella Mae Orr. When Lake was just two years old, the family moved to Lynch, which is in Harlan County, Kentucky. His father worked there for U.S. Steel. Lake grew up in Lynch and attended school there until the eighth grade.
Service Time: Lake entered the service on Sept. 19, 1940 and was placed in Company A of the 813th Tank Destroyer Battalion as a crewman. He continued with the unit, seeing action in Tunisia, Sicily, Normandy, Rhineland and Central Europe until he was wounded on March 25, 1945 while in Germany. It happened to be the day after his unit had crossed the Rhine River. He received a Bronze Star for his service and a Purple Heart for his injuries and was discharged on July 28, 1945. He re-enlisted less than one year later on March 7, 1946 and was stationed in Italy for nineteen months until he was discharged again on April 29, 1949.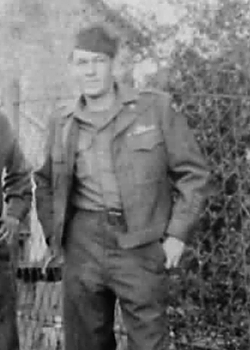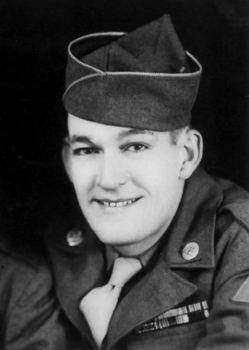 Lake returned to Lynch, Kentucky and married married the former Vernie Widener on June 13, 1949. The couple had six children, Victoria born in 1950, Sue Ella born in 1951, Gary born in 1953, Deborah Ann born in 1958, John Wesley born in 1960 and Lisa Lynn born in 1966. Lake worked in the coal mines of U.S. Steel for 40 years. He passed away on April 25, 1996 and was buried in Cumberland, Harlan Co., KY. The couple had been married for 46 years.
I want to thank Lake's daughter Sue for providing this information and photo as well as some photos in the Unit Gallery of the 813th.