Charles G. Stapleton
Biography: Charles George Stapleton was born on April 28, 1923, in Detroit, Michigan. He was the son of Charles Henry Stapleton and Rosa Agnes Robar and attended Oglesby School and most likely Flushing High School. Charles worked at his father's flower shop on 14th Street in Detroit. He also worked at the House of Stapleton, which was also in Detroit. The House of Stapleton was a carnival/plush goods supply store located on Michigan Ave. in Detroit.

Service Time: Although he was only 17 years old, Charles entered the New York National Guard on August 14, 1940, by giving them a birth date of 1922. He would initially serve with the Company C of the 102nd Anti-tank battalion, which would convert to the 802nd Tank Destroyer Battalion on December 15, 1941, at Camp Shelby, MS. The unit landed in France on July 1, 1944, and entered battle only a few days later at Carentan. The 802nd supported the attack on St. Malo and operations against the Siegfried Line before joining the Battle of the Bulge in December. They ultimately converted to M36s, crossed the Rhine and joined the actions at the Ruhr Pocket.
Good Conduct Pass – Fort Knox, Kentucky

Motor Vehicle Operators Permit – Fort Knox, Kentucky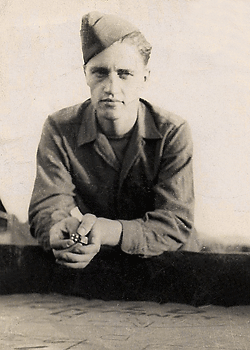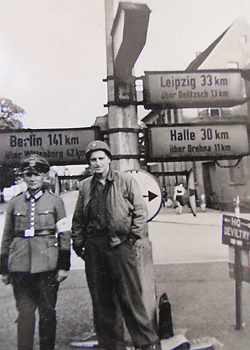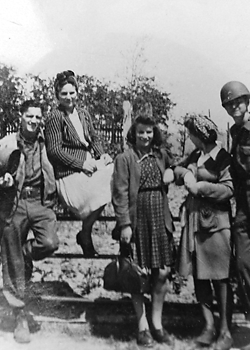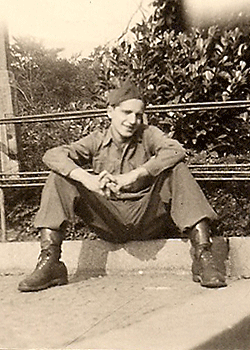 George's Discharge paperwork has him assigned to the 814th Tank Destroyer battalion. This transfer may have happened after the war had ended, when soldiers were being shipped home. Charles left the service at the rank of Private First Class with time spent as a radio operator, a heavy truck driver and a motorcycle messenger.
St. Vith Article – that was sent home

After returning to the states, Charles worked as an electrician, a carnival owner/amusement ride leasor and once retired, a diversified investor. On July 21, 1952, Charles married the former Margaret Mary Kalajian. She was the daughter of Samuel and Soulton Kalajian and was born in Detroit. The couple would have five children, Vanessa born in 1953, Diane born in 1955, Andrea born in 1958, Whitney born in 1965 and Charles born in 1980.

In addition to his work and his family, Charles was a member of Toastmasters International and the Detroit Showman's Association. Charles passed away on December 7, 1986 and was buried in Desert Memorial Park in Cathedral City, California.
I want to thank Charles' daughter Diane for providing the information and photos for this article.