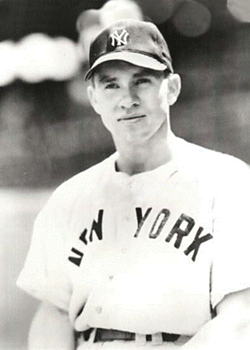 Steve Souchock
Biography: Stephen "Bud" Souchock was born on March 3, 1919, in Yatesboro, Pennsylvania. He was the son of Nicholas Souchock and Anna Sowa and attended local schools through the 10th grade. His father was ill, so he moved to Dearborn, Michigan to help support the family. He worked on the assembly line for the Ford Motor Company and played semi-pro football in 1938 while in Dearborn. He went into the baseball minor leagues, signing with the New York Yankees organization, just prior to the 1939 season. He continued to play with the Yankees until 1942 and was chosen as the Eastern league's Most Valuable Player in that same year.
Service Time: On December 26, 1942, Steve entered the service from Pittsburgh, PA, and was assigned to the 691st Tank Destroyer Battalion. The 691st participated in four campaigns, including Northern France, Rhineland, the Ardennes and Central Europe. They were originally equipped with towed 3″ guns but were re-equipped with the M36 in March of 1945. Steve served as a Commander of a Tank Destroyer and earned a Bronze Star. He left the service at the rank of First Sergeant at Indiantown Gap, PA.
Steve returned to the U.S. and made his Major League debut with the New York Yankees on May 25, 1946. He played two seasons with the Yankees before being traded to the Chicago White Sox on December 14, 1948. On November 16, 1950, Souchock was drafted by the Detroit Tigers, where he would play for the next five years. His last game was on April 15, 1955. Steve continued to used his knowledge of the game by managing a number farm teams. In his later years, he worked as a scout for the Yankees and Tigers.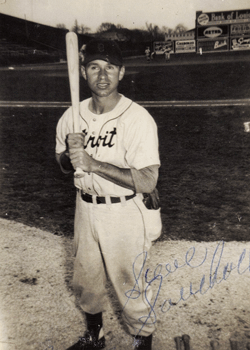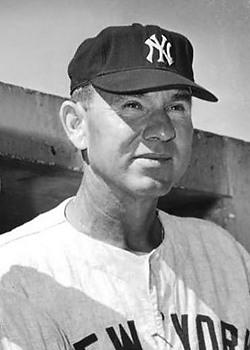 Steve passed away on July 28, 2002.
Portions of this article were provided by Wikipedia and the Society for American Baseball Research.