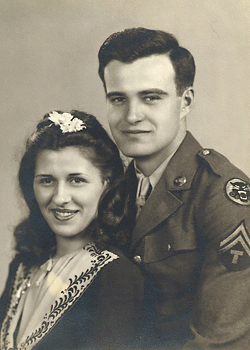 Raymond C. Skelton
Biography: Raymond Charles Skelton was born on May 16, 1923, in Ashtabula, Ohio. He was the son of Charles Monroe Skelton and Christina Oliver and attended local schools in Ashtabula. On September 23, 1942, he married the former Erma Lucille Housel, who was also born in Ashtabula. She was the daughter of Clarence Walker Housel and Mildred Lee Bush. The couple made their home in Ashtabula.
Service Time: Raymond entered the service on January 4, 1943, and trained as a truck driver. He was assigned to either the 662nd Tank Destroyer Battalion or the 662nd Tank Battalion, which it was redesignated on December 17, 1944. It is believed that at some point, Raymond was assigned to Camp Hood, Texas, and spent some period there as an instructor.
Raymond was then assigned to a unknown TD unit that served in the Pacific. He was awarded the Philippine Liberation Medal, so we know he was assigned to one of the units that served in that action, possibly the 632nd or 637th. His uniform also included a patch with a circular gold wreath, denoting his unit's Meritorious Unit Commendation. Raymond left the service at the rank of Technician 4th Grade.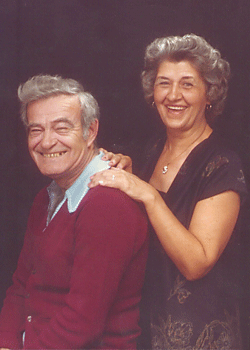 Raymond returned to the U.S. and worked as a truck driver and machinist. The couple had four children, Robert born in 1945, Raelene born in 1949, Kathleen born in 1951 and Craig born in 1960. In his spare time, Raymond enjoyed films and sci-fi television. He passed away on October 19, 1981, and was buried in the Edgewood Cemetery, in Ashtabula, OH.
I want to thank Raymond's grandson, Jason, for providing the information and photos of his grandparents, for this tribute.