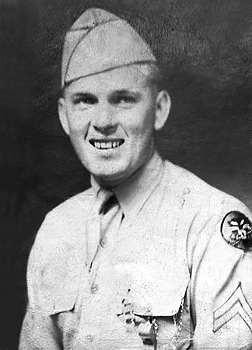 Ernest B. Shreve
Biography:  Ernest Ben Shreve was born on September 8, 1922, in Union City, Bloomfield Township, Pennsylvania.  He was the son of Ben Caleb Shreve and Edna VanEpps and attended school in Bloomfield.  After leaving school, Ernest worked in  masonry and as a dairy farmer.
Service Time: Ernest entered the service on January 6, 1943, and was assigned to the 817th Tank Destroyer Battalion, serving as a gunner.  The unit arrived in Scotland, in July of 1944, and then landed at Normandy a month later with their towed 3″ guns.  They were initially assigned to rear-area security duties in France and Belgium but were then assigned to the 8th Infantry Division and fought with them in the Hürtgen Forest. 
In February of 1945, they moved into the Ardennes before going back to the Roer River sector to provide artillery fire.  Moving with cavalry to the Rhine, they crossed at Remagen, in mid-March, and converted to M18s later that month.  They joined the 104th Infantry Division at the Ruhr Pocket and portions of the 817th drove on to Marburg, fighting in the Harz mountains and capturing Halle before ending operations at the Mulde River. Ernest left the service at the rank Corporal.
Ernest returned to the U.S. and to his home town of Union City.  On April 3, 1951, he married the former Doris Arlene Post, who was born in Centerville, PA.  She is the daughter of Elwin Alden Post and Roxie Rachel Ross.  The couple built a dairy farm and raised four children, Stanley, born in 1953, Marshall in 1955, Darlene in 1957 and Cheryl in 1958.  In his spare time, Ernest enjoyed fishing and spending time with his family.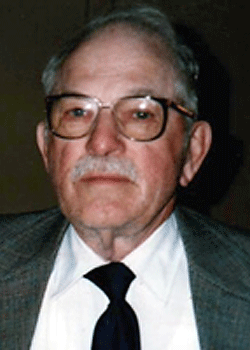 He was an active member of the Mt. Pleasant Chapel, the NRA, American Legion and the Pennsylvania Farmers Association. He passed away on December 25, 2014, and was buried in the Mt. Pleasant Cemetery, in Union City, PA.
I want to thank Ernest's grandson, Bill, for provided the materials for this tribute.