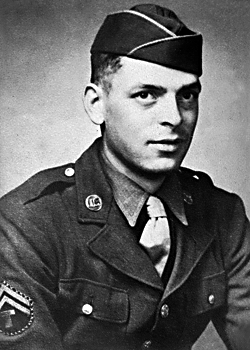 Roy Stegman
Biography: Roy Stegman was born on September 10, 1917, in Billings, Montana. He was the son of Joseph Stegman and Elizabeth Knoll and attended local schools through the grammar level. His enlistment records says that he worked as a farm hand prior to the war. He was living in Pierce, Washington, at the time.
Service Time: Roy entered the service on April 22, 1941, at Tacoma, Washington. After his initial training, he was assigned to AGF (Army Ground Forces) as indicated by the patch he is wearing in the photo below. He is sitting in an M3 half-track which was used for a variety of purposes during the war. The M3 was also used in the form of the M3 GMC (Gun Motor Carriage) which was one of the first self-propelled tank destroyers.
He was eventually assigned to Company C of the 803rd Tank Destroyer Battalion. They shipped out from the New York port on June 24, 1943, and arrived in England on July 6th. After training in England for almost a year, they boarded transports and landed at Omaha Beach, Normandy, France, on June 13, 1944.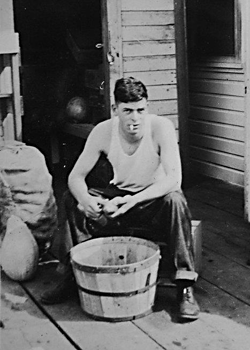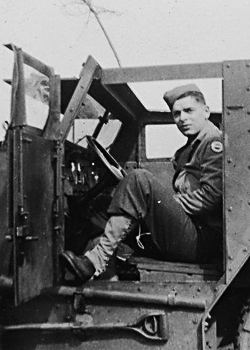 They were equipped with M10's and helped capture St. Lô in July. They then raced across northern France in August and passed through Belgium and Holland before reaching the Siegfried Line in September. The 803rd then supported operations north of Aachen, in October, before moving to the Hürtgen Forest. They later shifted to the Ardennes just before the German offensive began in December. They were committed against the Siegfried Line again in early 1945.
The unit converted to the M36 in February and participated in the capture of Trier. They crossed the Rhine River on March 23rd at Oppenheim and joined the elimination of Ruhr Pocket, in April, before pivoting southeast and marching through Austria and into Czechoslovakia. Roy received credit for each of the unit's campaigns of Normandy, Northern France, Ardennes-Alsace, Rhineland and Central Europe. He left the service at the rank of Sergeant.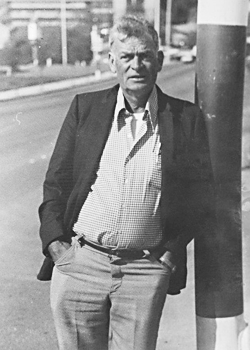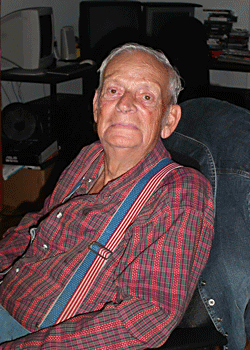 Roy returned home and found work at the Bethlehem Steel Mill in Seattle, Washington, as a crane operator. On January 10, 1951, he married the former Gloria Nault. The couple had four children, Roxanne, born in 1952, Dan in 1953, Hadassah in 1955 and Roger in 1957.
In his spare time, Roy enjoyed wood carving. He passed away on November 26, 2006, and was buried in the South Florida National Cemetery in Lake Worth, Florida. I want to thank Roy's daughter, Hadassah, "Bonnie", for providing the information and photos for this tribute.