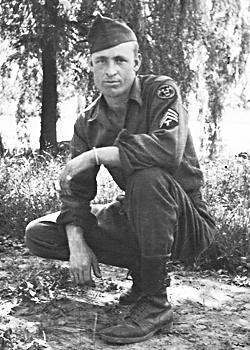 Elbert P. Simpson
Biography: Elbert P. Simpson was born on March 3, 1922, in Monroe, North Carolina. He was one of eight children born to William Bunyan Simpson and Ada Lily Goins.
Service Time: Elbert enlisted in the Army in November of 1939 and after his initial training was later assigned to Company C of the 630th Tank Destroyer Battalion. He married the former Roberta Gill who was also born in Monroe and was the daughter of Benjamin and Flonnie Gill.
The unit shipped out from the New York port on June 3, 1944, and arrived in England on the 12th. After some additional preparations for the channel crossing and landing in France, they boarded transports and disembarked in France on July 24, 1944, equipped with towed guns.They entered the line near Colombieres and advanced across France with the 28th Infantry Division to Luxembourg. They supported operations against the Siegfried Line in September and October and operated in the Hürtgen Forest in November. The 630th then shifted to the Ardennes sector with the 28th ID in late November and were still located there at the start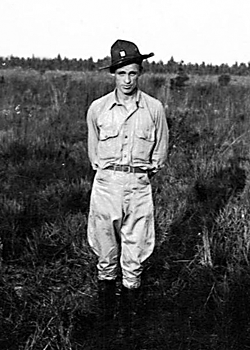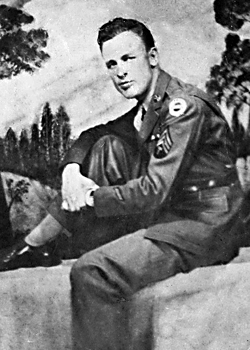 The photo above left was taken at the Monroe, NC, Fairgrounds on September 16, 1940.
of the German offensive in December. The unit then shifted south to the Colmar area in January 1945, where the 28th ID operated under French control.They returned north in mid-February only to redeploy south to the Saar region in mid-March, after which the battalion converted to the M36. They participated in the elimination of the Ruhr Pocket in April and finally took up occupation duties at Zweibrücken on April 28th.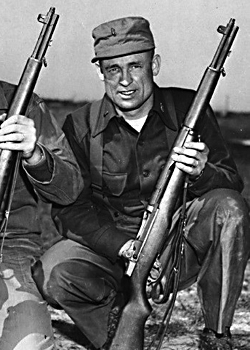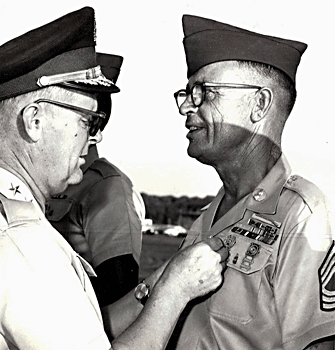 The unit received credit for the campaigns of Normandy, Northern France, Rhineland, Ardennes-Alsace and Central Europe. Elbert remained in the Army, serving in various posts and locations, traveling the world during his 30-year career which included the Korean War. He left the service as a Chief Warrant Officer. Elbert and Roberta had three children, Wayne, James, and Diane. After retiring from the Army, Elbert worked at the Richland County Public Works Department as an Energy Plant Supervisor for another 11 years.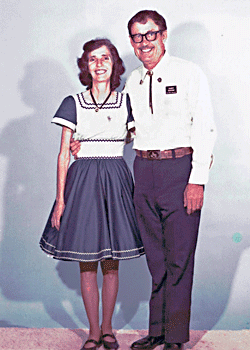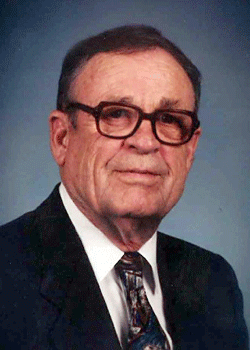 In his spare time, he enjoyed spending time with his grandchildren, trains, making furniture and grandfather clocks and traveling around the U.S. in his motor home. He and Roberta were avid dancers and Elbert was Past-President and an Honorary Member of the Columbia Twirlers Square & Round Dance Club. They were both inducted into the South Carolina Square and Round Dance Hall of Fame in 2004. He also served as a deacon at the First Baptist Church of Purl City in Hawaii and at Jackson Creek and Calvary Baptist Churches in Columbia, South Carolina.
Elbert passed away on April 27, 2017, and was buried in the Greenlawn Memorial Park in Columbia, SC. At the time of his death, Elbert had six grandchildren and nine great-grandchildren. I want to thank Jim Moore for his assistance with this tribute.