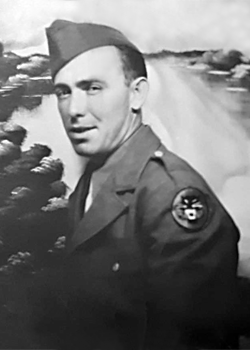 John S. Towry
Biography: John Sumner Towry, "Ruff or Roughouse", was born on August 2, 1914, in Lincoln County, Tennessee. He was the son of Wiley Goodrich Towry and Ossie Mae Hopkins and attended local schools through the grammar level. He later worked as a cook and his enlistment record indicates he had experience in restaurant management.
Ruff would marry the former Ruby Cornelius Campbell in 1936. Ruby was born in Tennessee and was the daughter of Felix Edgar Campbell and Alta Susan Butler. The new couple would have a son, John "Johnny", born in 1938.
Service Time: Ruff entered the service on December 9, 1943, at Fort Oglethorpe, Georgia. During his initial training, he qualified as a Marksman with the M1 Carbine and as a 2nd Class Gunner with the Sub-Machine Gun.
He was assigned to Company A, of the 611th Tank Destroyer Battalion. The unit was activated at Camp Polk, Louisiana and then traveled to Camp Bowie, Texas, and also trained at the Basic Unit Training Center at Camp Hood, TX, and Camp Joseph T. Robinson, Arkansas. They moved to the Louisiana Maneuver area on September 15, 1943, to take part in war games, remaining there until November 19th, when they went back to Camp Robinson before moving to Camp Shelby, Mississippi and then Camp Howze, TX and back to Camp Polk on July 23, 1944.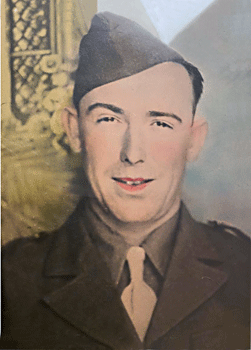 Ruff left the service at the rank of Private First Class, on December 15, 1944, at Fort McPherson, GA. We do not know all the circumstances of why he left at this early date but Ruff's father, Wiley, had passed away earlier that year, on April 5, 1944, and Ruff's mother had passed away back in 1920. His father had married again to Cora Annie Mullins and they had three children, a daughter Muscedas, son Roy and another daughter Christine. Ruff's leaving the service may have been partially driven by the family's financial needs.
The 611th was finally assigned to the Replacement and School Command at Fort Knox, Kentucky on February 6, 1945, where they were ultimately deactivated on the 20th and its men transferred to other units.
Ruff returned home to Ruby and he would find work as a cook at Honey's restaurant. It is believed that Ruff was the originator of the "slawberger", which is a local delicacy. The couple would have a second son James "Jimmy", born in 1945, and in 1951, Ruff opened Towry's Restaurant, located on the west side of Fayetteville Square in Fayetteville, TN. He was the owner/operator of the restaurant until 1966. Ruff was also a Deputy Sheriff for some period of time and was a member of the Emmanuel Baptist Church.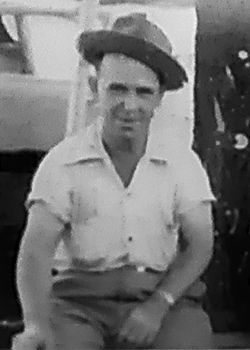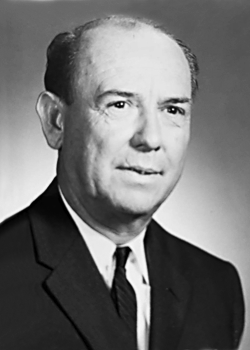 Ruff passed away on June 27, 1979, and was buried in the Riverview Memorial Gardens in Fayetteville, TN. I want to thank Ruff's great nephew, Tyler, for provided the information and photos for this tribute.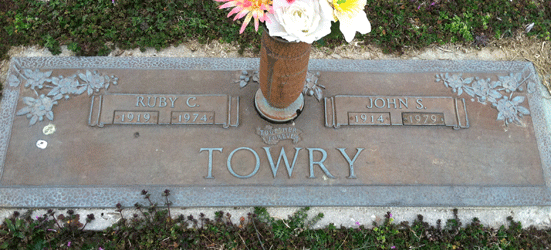 In addition to Ruff's service, four of his brother's also served in the military, Wiley, Howard, Carl, and Fleming "Jack".