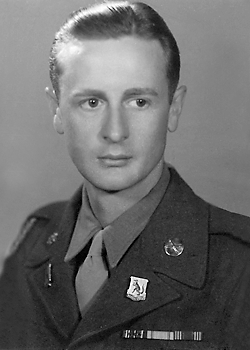 Gratton J. Taliaferro
Biography: Gratton Jackson Taliaferro was born on August 8, 1919 in Lightner, Texas, which is in Concho County. He was the son of Jack Columbus Taliaferro and Violet Pearl Cooley and attended Melvin, TX High School completing the 11th grade. After leaving school, he worked as a ranch hand and then for the Civilian Conservation Corps in Arizona.
Service Time: Gratton enlisted in the Army on October 17, 1940 at Fort Sam Houston, Texas and was assigned to the 5th Cavalry Regiment whose history dates back to before the Civil war. Gratton volunteered to join the newly developed Tank Destroyers and was transferred to the Headquarters Company of the 702nd Tank Destroyer Battalion.
He would serve with them throughout Europe receiving credit for participation in each of their five campaigns, Normandy, Northern France, Rhineland, the Ardennes and Central Europe. Gratton additionally received the American Defense Medal, the EAME medal and the Good Conduct Medal. He left the service at the rank of First Sergeant.
On March 3, 1943, prior to shipping out from the U.S., Gratton married the former Emma Lee Robinson of Georgetown, TX. She was the daughter of Andrew Robinson and Minnie Nevada Taylor. The couple would make Marble Falls, TX their home and together have three children, two boys and one girl. After returning home from the war, Gratton worked as a clerk in a grocery store until 1951 when he moved to Mason, TX and opened his own store. In the early 70s, the family moved to Marfa, TX where he worked as a foreman on a large cattle ranch. He continued in that position for 20 years before moving back to Marble Falls to be near his children. He would continue his ranching and business ventures until he finally retired in 2001.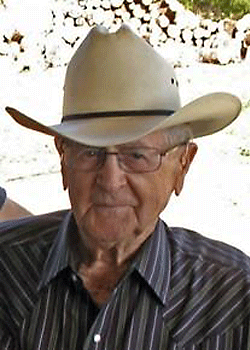 Gratton passed away on May 14, 2012 and was buried at the Lakeland Hills Memorial Park in Marble Falls (Burnet County) Texas. I want to thank Gratton's son Jack for providing the photo and information about his father.