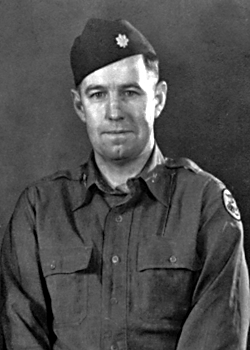 Nash O. Thompson
Biography: Nash Ody Thompson was born on December 31, 1913, in Fort Worth, Texas. He was the son of Albert Theodore Thompson and Temperance (Tempe) J. Pope. Nash attended Polytechnic High School in Ft. Worth and then continued his education at Texas A&M College, serving concurrently in the ROTC, graduating in 1936. In addition to his studies and military training, he made time to play football in the Quarterback position. He was also a member of the Ross Volunteers Company and Vice President of the "T" Club.
He married the former Mary Ellen Laycock, of Shamrock, Texas, who was the daughter of Wayne Laycock and Lillie Edith Moss. They had two children, Marsha Leah, born in 1939 and Nash O. II, born in 1941. Nash worked as an Agronomist/County Agent prior to entering the military.
Service Time: When WWII started, Nash was called into the Army as a commissioned officer. He was assigned to the 5th Tank Destroyer Group and trained with them at Camp Hood, Texas. They shipped to England in January, 1944, and landed in France during July of that same year. He served as the unit's S-4, Logistics Officer and the S-1, Personnel Officer.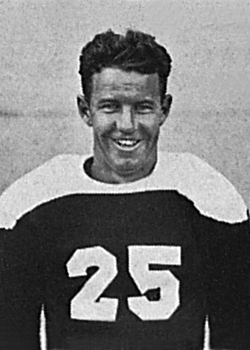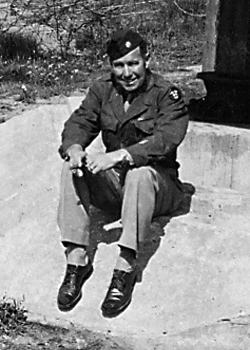 The 5th supported the XV Corps and acted as their Anti-Tank Section. They moved into Germany on March 18, 1945, and then into Austria on May. 5, 1945, finally shipping back to the U.S., arriving in New York on Dec. 2, 1945. The unit was credited with five campaigns; Normandy, Northern France, Rhineland, Ardennes-Alsace and Central Europe.
Following his return home, Nash was transferred to Fort Sill, Oklahoma, for field artillery training. In 1949, he was assigned to the U.S. Army Occupation Force in Japan where he served as the Battalion Executive Officer for the 66th Field Artillery Battalion, 1st Cavalry Division, stationed at Camp Drew, Koizumi, Japan. Sometime in 1950, the 66th FA Battalion moved to Korea and Nash continued as the unit's Exec. Officer.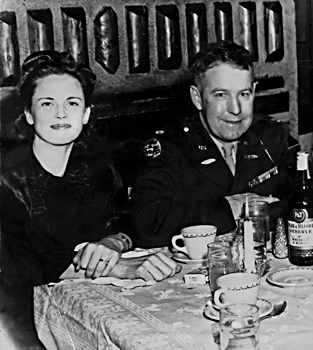 He and his driver were moving with their unit and a grouping of three tanks moved to pass them. The first two passed successfully but the third did not see them and ran over their jeep, killing the driver and pinning Nash in the wreckage for 14 hours. During that entire time, personnel worked to remove metal penetrating his back and pressing on his spinal column. He was transported temporarily to the U.S. Army Tokyo General Hospital and was soon sent to Brooke Army Medical Center at Fort Sam Houston, Texas. He remained there as an inpatient for almost two years and later was under outpatient care for an additional two years. He was eventually medically retired from the military in 1953, at the rank of Lieutenant Colonel.
He continued therapy was able to restore most of Nash's mobility but in October of 1954, he was again involved in a serious accident. The blade of a bulldozer being transported on a trailer, collided with his car while crossing a narrow bridge. He was badly injured again but through it all, kept a positive attitude and would overcome.
Nash worked for some period at the San Antonio College Skills Center and was a lifetime member of the Texas Aggies Club. Mary passed away in 1962 and Nash would later marry Laura Jo White. Nash passed away on May 10, 1997, and was buried in the Mission Burial Park North, San Antonio, Texas. We would like to thank his son, Dr. Nash O. Thompson II, for the photos and information used in this tribute.