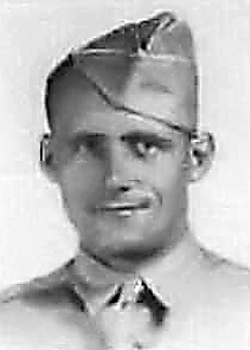 Alphonse B. Urbanovich
Biography: Alphonse Bernard Urbanovich was born on March 20, 1915, in Winslow, Maine. He was the son John Urbanovich and Olga Spirydowicz Urbanovich, who had both immigrated to the United States, John in 1903, and Olga in 1910. John worked in the textile mills in Waterville, ME, for approximately 20 years and then bought a farm in Sidney, ME. Olga ran a boarding house for Polish immigrants coming from Europe.
Alphonse attended schools in Winslow and Sidney, ME, through the grammar level. After leaving school, he worked on the family farm.
Service Time: Alphonse entered the service on February 18, 1942, at Fort Devens, Massachusetts. After his initial training, he was assigned to A Company of the 704th Tank Destroyer Battalion. The unit shipped out from the Boston port on February 27, 1944, and arrived in England on March 12th.
The 704th was the first battalion in the ETO to receive M18 tank destroyers in May. They boarded transports and landed at Utah Beach, Normandy, France, on July 13th, participating in the Cobra Breakout at the end of the month and advancing into Brittany. They then raced east across France, and on August 3rd, Pfc Alphonse B. Urbanovich was identified as Missing in Action (MIA) and later as Killed in Action (KIA).
Alphonse is now honored on the Tablets of the Missing at the Brittany American Cemetery in Saint-James, Normandy. I want to thank Alphonse's relative, Tony, for providing the information and photo for this tribute.