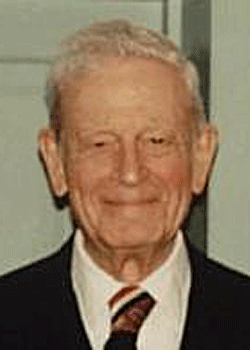 Jac O. Ullman
Biography: Jac Oakey Ullman was born on April 23, 1915, in Natchez, Adams County, Mississippi. He was the son of Dr. Jacob S. Ullman and Olivia Oakey.

Service Time: Morning Reports from September, 1942, for the 644th Tank Destroyer Battalion, identify that Cpt. Ullman, along with 18 enlisted men, were transferred from the 644th, to the 6th Tank Destroyer Group, when the unit was first formed. Col. Branner Purdue was the original Commanding Officer of the unit and Cpt. Ulman served as Purdue's S-3, in charge Operations and Training. Between September and November of 1943, he along with Col. Purdue, transferred to the Tactics Department of the Tank Destroyer School, as identified by the 1943 Thanksgiving Menu. At that point, Ullman had been promoted to Major.
Jac married the former Elizabeth Holt and the couple would have two sons Jac Jr., and Mark and a daughter Mary Lee. The family had moved to Newberry, SC, after his retirement in 1975. He was a member of the Aveleigh Prebyterian Church in Newberry.

Jac passed away on February 15, 2012, at the age of 96. His body was donated to the Medical School of South Carolina.