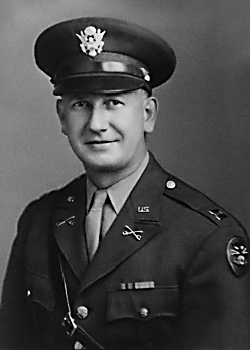 Ralph R. Vernon
Biography: Ralph Radley Vernon was born on July 9, 1899, in Windsor, Connecticut. He was the son of Samuel Vernon and Frances "Fannie" Pheland. After graduating from high school, Ralph continued his education at Wesleyan University in Middletown, CN. While attending Wesleyan, Ralph was inducted into the SATC (Student Army Training Corps) on October 1, 1918. He was discharged on December 20th of that same year. Ralph had also received 9 months of military training from Captain S.A. Dean, at Exeter, New Hampshire.
Service Time: Very little is know about Ralph's military service but we do know that he served as a Private First Class in I Company of the 318th Infantry Regiment of the 80th Infantry Division. The 318th was organized at Camp Lee, Virginia and assigned to the 80th Division, which shipped overseas in June 1918, and was involved in the battles of Somme and Saint-Mihiel and actions in the Meuse-Argonne.
On August 30, 1924, Ralph married the former Cornelia Johnson Pierson who had been born in Morristown, New Jersey and was the daughter of Milton James Pierson and Cornelia Olivia Johnson. In 1926, the couple would have a son, Ralph Jr., born in Kenedy, TX.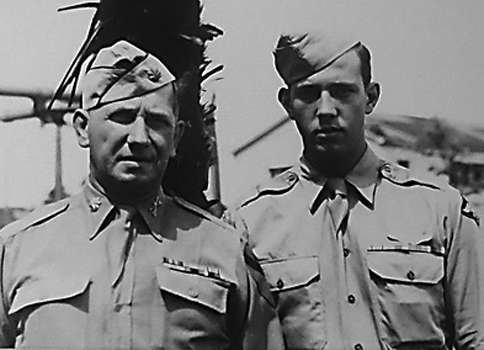 Our research indicates that the family lived in Maplewood, New Jersey for some period of time and Ralph worked as an insurance underwriter.
The next information we have has Ralph serving as a Captain in the O.C.S. (Officer Candidate School) Regiment at Camp Hood, Texas in November of 1942. He was transferred to the Camp's BUTC (Basic Unit Training Center) and promoted to Major in April of 1943. He was then assigned to the T.D.C. (Tank Destroyer Center) as a training officer in the O.D.T. Section and was serving there on May 10, 1945.
Ralph Jr. also served during WWII, with the Army Air Forces. The photo above shows both Vernon men during or just after the war. While we don't have specifics, we do know he served with the 3rd Army, possibly during the occupation period.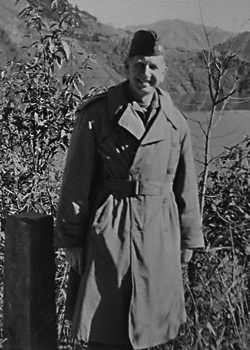 Ralph would later serve during the Korean War and retired from the Army on June 30, 1956, at the rank of Lt. Colonel. He was a member of the Alpha Chi Rho Fraternity, the American Legion, the Mayflower Society and Retired Officers Association. He passed away on August 2, 1970, and was buried in the Fort Sam Houston National Cemetery in San Antonio, TX.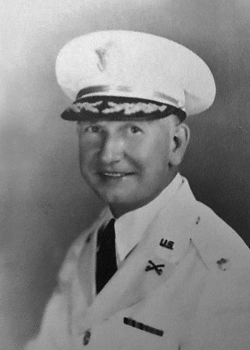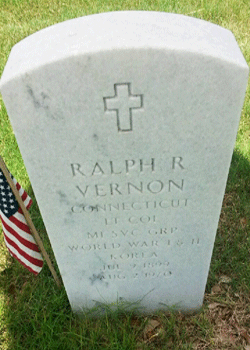 A special thank you to BillionGraves contributor Brylee D., for the use of the grave marker photograph.