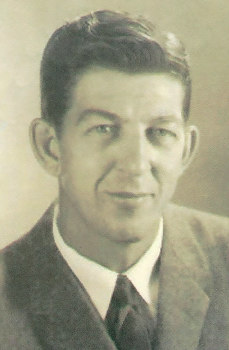 Arthur VanVekoven
Biography: Arthur "Art" VanVekoven was born on July 5, 1926 in Westville, IL. He was one of six children of Jewish immigrants Jean Francois and Alice Marie Laurent VanVeKoven of Charleroi, Belgium.
Service Time: On January 5, 1945 Art enlisted in the US Army in Chicago, IL. In June of 1945 he was transferred to Company C of the 640th Tank Destroyer Battalion stationed on Leyte in the Philippine Islands. While awaiting deployment for the invasion of Japan, his unit fought in several skirmishes on the islands of Leyte and Mindanao. After the unconditional surrender of the Japanese, the 640th Tank Destroyer Battalion continued fighting with the Japanese who had not heard that the war had ended.
After the war, Art went to school at Saint Leo University in Saint Leo, FL and obtained a Bachelor of Arts Degree and later a Masters degree from Central Michigan University in Troy, MI. His career with the United States Federal Government spanned thirty-two years and incorporated positions as an Industrial Engineer Branch Chief, Maintenance Manager as well as an Information Systems Management and Logistics Engineering Division Chief. After retiring from the Federal Government, he worked as an Information Systems Design and Program Manager for the State of Oklahoma Tax Commission, taught Computer Science at Carl Albert Junior College in Poteau, Oklahoma and worked as a Case Manager for the Oklahoma Department of Human Services in Poteau, OK.
Art married the former Lula Faye Green and during their 55 years together they would have three sons and one daughter. His true loves were certainly his family and his time in the outdoors hunting, fishing or camping. He also enjoyed growing a vegetable garden each year, researching and studying the Holy Bible and tinkering with small engines. His talents included playing the accordion, piano, and harmonica. He held an amateur radio license, built several homes, rode ATV's, boated, hiked and went spelunking.
He was a past Commander of American Legion Post 288 in Panama, OK and a Lead Deacon at the Calvary Baptist Church in Las Cruces, NM.
Art passed away on August 4, 2010 at his home in Poteau, Oklahoma. He was 84 years old and at the time of his death had nine grandchildren, three great grandchildren, several nieces, nephews and foster children. He was buried will in the Greenhill Cemetery of Cameron, OK.