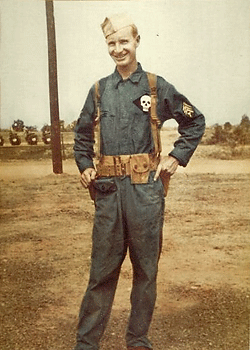 Jasper Vandenbergh
Biography: Jasper Vandenbergh was born on July 8, 1916, in Albany, New York. He was the fourth child born to Barend Jan (John) Vandenbergh and Elizabeth Daams, both of whom were born in the Netherlands and emmigrated to this country in 1911. They became naturalized citizens in 1917. Jasper graduated from local schools in Albany and is listed as working in the packing, filling, labeling, marking and bottling occupations prior to entering the service.
Service Time: Jasper served in the 101st New York National Guard Anti-Tank Battalion and entered the U.S. Army on January 6, 1941, when the unit was federalized and eventually became the 801st Tank Destroyer Battalion. The unit arrived in England on March 11, 1944, with towed 3″ guns. They landed at Utah Beach, in Normandy, three months later on June 13 and participated in the capture of Cherbourg, France. In early August they would see action at Mortain, then enter Belgium later that month and proceed into Germany only weeks later.
Jasper is shown above at the rank of Technician 3rd Grade and wearing the skull patch associated with the 801st TD Battalion.

Late in November, the 801st supported operations in the Hurtgen Forest. They were positioned on the border of the Ardennes when the German offensive began on December 16th. Research by one of his relatives identifies that at the time, the 801st was attached to the 99th Infantry Division who were holding forward positions in a line from Monschau, northwest of Wahlerscheid, to the border village of Lanzerath, southeast of the Elsenborn Ridge, a distance of nearly 19 miles. It was during this period that Jasper, who was serving with Reconnaissance Company, was captured and listed as MIA (Missing in Action). A year later his family was notified of his death. It was reported that he was captured and shot while trying to escape. The date of his death was identified as December 17, 1944, in Belgium. You can find a detailed account of the actions of the 801st in their After Action Report for December of 1944.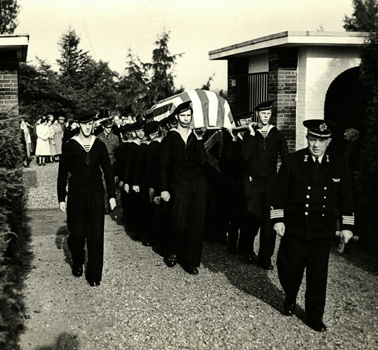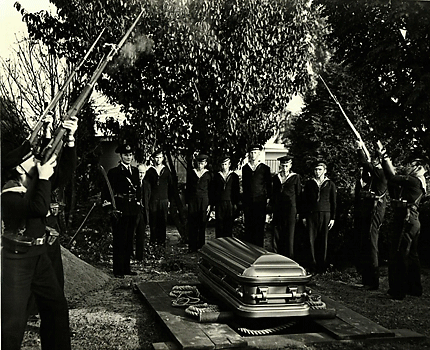 He was initially buried in the American Cemetery Henri Chapel in Belgium but his mother had him reinterred in her hometown of Loosdrecht, in the Netherlands. He was buried in the Loosdrecht-Rading Cemetery. The first image shows the solemn procession entering the cemetery led by the Dutch Commandant. A large contingent of family, dignitaries and military personnel attended. The second image shows a salute by the Dutch Navy Honor Guard. The photo below is the gravesite with a neatly trimmed hedge and a beautiful grouping of white flowers in the center.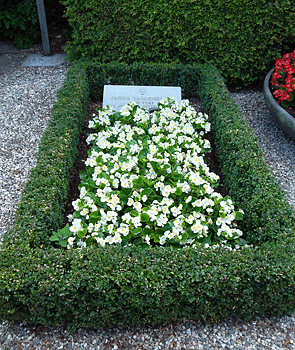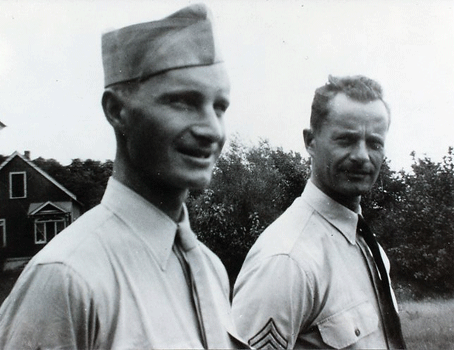 Jasper received a Purple Heart for his supreme sacrifice. His older brother Jacob (Jake) also served in the Army, earning a Silver Star. Jasper is shown in the photo above, on the left, with Jake while the two were visiting home on leave.
I want to thank Jasper's family and particularly his niece for their assistance with this tribute.