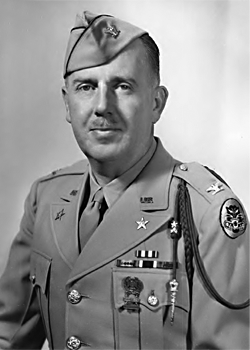 Wendell Westover
Biography: Wendell Westover was born on August 25, 1895 in Schenectady, New York. He was the son of Myron Francis Westover and Lucy Edna Ham. He attended Schenectady High School, graduating in 1914. He played hockey, leading the team as captain, and also played baseball. Wendell was active in the Boy Scouts and eventually became a troop leader.
Service Time: From 1914 into 1916, he attended Cornell University in Ithaca, NY. Wendell joined the Enlisted Reserve Corps for two months in 1916, serving as a supply sergeant and first sergeant. In early November, 1916, he attended General Leonard Wood's camp at Plattsburgh, New York, and received a commission as a second lieutenant in the Officers' Reserve Corps. He was activated into the Army on May 8, 1917, and was sent to the Civilian Military Training Camp at Madison Barracks, near Sacketts Harbor, NY, as a candidate for commissioning in the Regular Army. He completed his training in mid-August and received an assignment to the 48th Infantry, Syracuse, New York, on 15 August as a 2nd Lieutenant platoon leader.
In September, he transferred to Company A, 5th Machine Gun Battalion (MG Bn), 2nd Infantry Division, American Expeditionary Force. After some additional training, the unit arrived in England on January 8, 1918, and Wendell served as the Supply Officer and Reconnaissance Officer. Promotion to Provisional (temporary during wartime) First Lieutenant came in June followed by his transfer to 4th MG Bn in August. Temporary promotion to Captain came in September and in an obituary reporting his death, many years later, indicated he served as the youngest Captain in WWI, at only 23 years of age. The French awarded him the Croix de Guerre with Palm and the L'Ordre de L'Armee for his actions during the battle of Blanc Mont Ridge. He was a casualty of mustard gas and spent two months hospitalized in France, returning to the U.S. in May, 1919. He resigned his provisional commission in July and Wendell returned to the Organized Reserve Corps, serving in several units over the following years. By early 1930, he held the rank of Lieutenant Colonel.
Letter to J.S. Apperson – January 27, 1916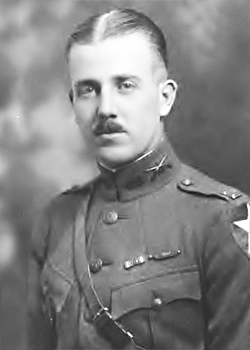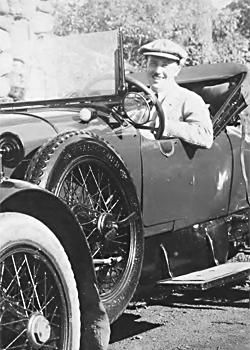 In civilian life, he first worked for the advertising department of the General Electric Company. In 1918, he rose to the position of manager of the New York Branch of Continental Rubber Works. On June 5, 1924, he married the former Helen H. Chapman and three years later in 1927, he joined the Ludlum Steel Company as advertising manager. He assumed duties as president of Westover-Wolfe, Service, Inc., in 1931. The company, which was an air conditioning business, later changed its name to Westover-Wolfe Contracting Company, Inc. He also worked from 1932 to 1940 as an instructor for air conditioning technical schools and sales training schools. He directed the Monitor Equipment Corporation, responsible for the sale of fuel oil and wholesale heating equipment. On August 21, 1937, he married the former Katherine Smith Morris.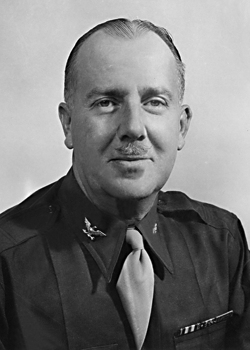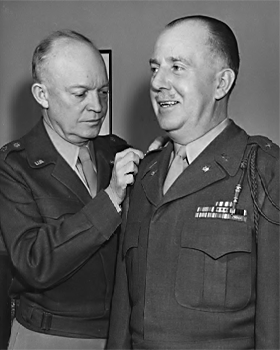 The Army recalled Wendell to active duty in February, 1942, and on September 21st, he was promoted to Colonel. He attended the Command and General Staff School at Fort Leavenworth, Kansas, from November, 1942 through January 1943, and in July, the Army assigned him as the assistant chief of staff, G-2, at the Tank Destroyer Center, Camp Hood, Texas. In March 1944, he became the chief of the Organization, Doctrine and Training Section, Camp Hood. Later that same year, in September, he became the chief of staff of the Tank Destroyer Center. While assigned to the Tank Destroyer Center, he met and married Helen Gwendolyn Childers on June 27, 1945, and they would have two children, a daughter and son.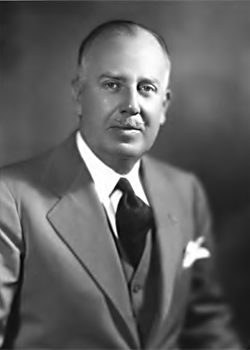 He returned to civilian life on August 2, 1945, but remained a Army Reserve Officer. He received his permanent appointment to the rank of Colonel on October 21, 1947. On November 12th of that year, he took office as executive for Reserve and ROTC affairs and was promoted to Brigadier General on January 24, 1948, serving as the executive until November, 1949, officially retiring in May of 1956. He had earned the following awards: Silver Star, Army Commendation Medal with Oak Leaf Cluster, World War I Victory Medal with four campaign stars for Marne, Chateau-Thierry, Champagne, Meuse-Argonne, Army of Occupation Germany Medal, World War II Defense Medal, Croix de Guerre with Palms (France) and Fourragére (France).
In retirement, he loved photography, both still and movies. His other hobbies were golf, aviation, drafting, sailing, racing, and advanced skiing. At one time, he taught skiing at Lake Placid, New York. Since 1920's, he maintained a home on Lake George, New York, in the Catskill Mountains. As the Commodore of the Lake George Yacht Club, he organized the sailing regattas and raced his Long Island racing sloop extensively.
He belonged to the Reserve Officers Association, serving as the president of the New York Department from 1941 to 1946. He also served as a member of the Executive Committee and onetime chaired the association's Fourth Dimensional Warfare Committee. The Reserve Officers Association elected him to its Minute Man Hall of Fame in 1961. He joined the Military Order of World Wars, the American Legion, and the Army & Navy Club of Washington, DC. He also had memberships in the American Society of Heating and Ventilating Engineers, the Albany Chamber of Commerce, and Chi Psi. Wendell died on September 25, 1960 at his summer home in Lake George, New York, after which his family interred his remains in the Vale Cemetery, Schenectady, New York.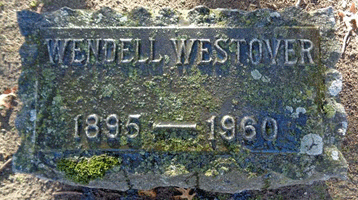 Much of the information for this tribute was gathered from a biographical sketch by the Office of Army Reserve History and the Headquarters, United States Army Reserve Command. The sketch included some of the photos used above which were provided courtesy of Wendell Westover II. We also want to thank Find A Grave contributor, Tom Dunne, for the use of the grave marker photo shown on left.