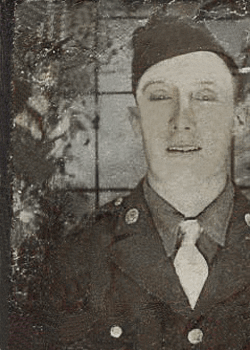 Melvin Waller
Biography: Melvin Waller was born on September 7, 1919 in Midule, Saskatchewan, Canada. He was the son of Albert Waller and Anna Knutson Waller. Prior to entering the service, he worked as a farmer.

Service Time: Melvin was inducted into the service on November 5, 1943 at Fort Snelling, Minnesota. He was living in Lanesboro, Minnesota at the time. He shipped out to the ETO on May 30, 1944 and was assigned to A Company of the 634th Tank Destroyer Battalion. He continued with the unit, being wounded on November 16, 1944 while in Hurtgen Forest, which is in the vicinity of Aachen, Germany.
He was sent to a field hospital and later sent home, arriving on April 1, 1945 and to Bushnell General Hospital in Brigham City, Utah. There he recuperated and was discharged one month later on May 5, 1945. He received the Purple Heart for his injuries and the EAME Ribbon with one campaign star. Melvin left the service at the rank of Private.
In 1953, Melvin moved to Rochester, MN and worked for Doyle Conner Construction from 1959 to 1975. On December 1, 1962, he married the former Jean Lemons in Mankato. Together the couple would have four sons, Gerald born in 1961, Mat born in 1967, Ted born in 1969 and Dale born in 1973.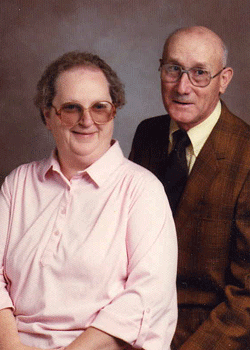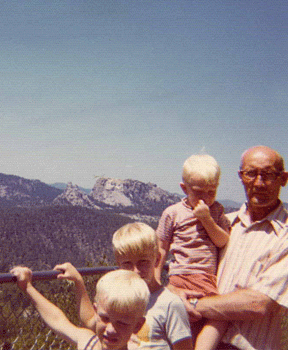 In his spare time, he enjoyed fishing and was a member of the St. Francis Catholic Church, the American Legion and VFW. Melvin passed away on August 20, 2002 and was buried at the Grandview Memorial Gardens.
I want to thank Melvin's son Dale for providing the information and photos of his father.