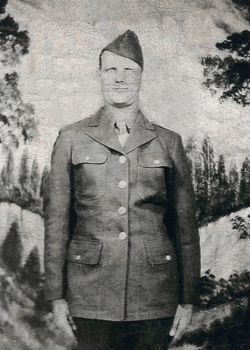 William J. Wise
Biography: William Joseph Wise was born on October 27, 1912 in New York City, New York. He was one of six sons born to Joseph and Margaret Wise and attended grammar school before leaving to work as a mechanic. He moved to Florida for some period but returned to New York to enlist in the Army. In addition to William, three of his brothers served in the Army also. William married the former Anna Wassmuth, prior to entering the service.

Service Time: William was inducted on November 7, 1942 and was assigned to the Company A of the 602nd Tank Destroyer Battalion. He continued to train with the unit but was transferred to the 809th Tank Destroyer Battalion, at some point, before shipping out with them on November 30, 1944, The 809th made the voyage on the RMS Pasteur and arrived in England on December 8th.
The 809th first saw action along the Roer and across Germany at the Rhine and Ruhr pocket before assisting in the Harz Mountains. They received credit for both the Rhineland and Central Europe Campaigns. William received the American Campaign medal, the EAME medal with two Campaign Stars, WWII Victory medal, Army of Occupation Medal (Germany), and the Good Conduct Medal. He arrived in Boston, on July 10, 1945, aboard the SS Marine Devil, along with the rest of the 809th. He left the service on January 1, 1946, at the rank of Technician Grade 5.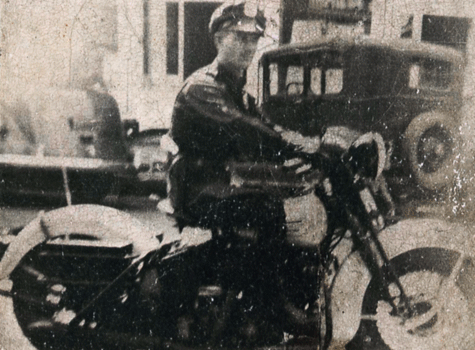 Once back in the States, William spent some time in the Miami, Florida, area. During which time, his first marriage would come to an end. He then settled in the Levenworth area of Kansas and found work as a mechanic. William's military background opened up doors for him to start a new career as a motorcycle police officer. He moved back to New York and married Helen, and they would have have two sons, William, born in 1951 and Gary, born in 1953.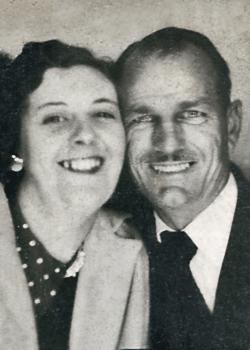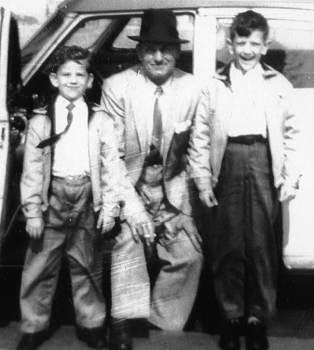 The photo on left shows Helen and William. The right photo is William with his two sons, William and Gary.
William went back to his earlier career as a mechanic. In addition to his family and working on cars, in his spare time, he enjoyed motorcycles and hunting. He had been a member of the American Legion, while living in the Levenworth area.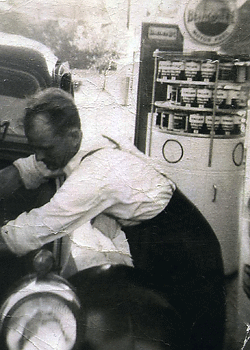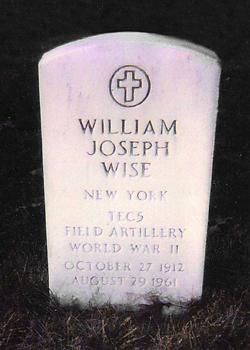 William passed away on August 29, 1961. I want to thank William's son Gary for the materials and his assistance with this write-up.