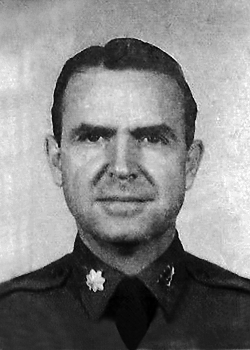 Oliver N. Wampler, Jr.
Biography: Oliver Nelson Wampler, Jr. was born on October 9, 1911, in Webb City, Jasper County, Missouri. He was the son of Oliver Nelson and Gertrude Ellen Wampler. Nelson, as he was known, graduated from Webb City High School in 1929 and attended Mexico Military Institute from 1929 to 1931. He continued his education at Missouri University and graduated with a BA in 1933.
Service Time: Nelson served with the 640th Tank Destroyer Battalion, which shipped out from San Francisco, on September 4, 1942, en route to Hawaii. They arrived at Guadalcanal on February 5, 1944, and then shipped out to New Britain on May 3, 1944. They finally arrived in the Philippines, on January 9, 1945. The unit received credit for the campaigns of the Bismarck Archipelago, the Eastern Mandates, Luzon and the Southern Philippines. During his time with the 640th, Nelson held the rank of Captain.
On August 20, 1945, Nelson married the former Margaret Ruth Benson at Lingayen, Luzon, Philippines. Margaret was from Norfolk, Nebraska.
Nelson remained in the Army Reserves after the war, reaching the rank of Lieutenant Colonel. He also had a career in the private sector as an Executive with the American Zinc Company, in St. Louis, MO. The couple had two children, Sue and Robert. Nelson was a member of a number of organizations including the VFW, the Society of Mayflower Descendents, the Military Order of World Wars, the Retired Officers Association, the Beta Gamma chapter of the Kappa Sigma fraternity and the United Methodist Church.
Nelson retired in 1971, following which he and his wife traveled throughout the U.S. and the world. The couple had called Belleville, Illinois, their home but moved to Merritt Island, Florida, in 1983. They moved again in 2004 to be close to their daughter Sue.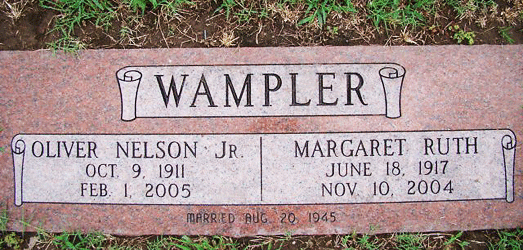 Nelson passed away on February 1, 2005 and was buried in the Mount Hope Cemetery, Webb City, MO. He was 93 at the time of his death.