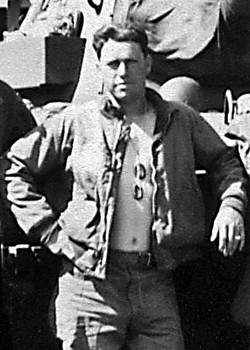 Ferd E. White
Biography: Ferd Eugene White was born on June 2, 1924, in Cape Elizabeth, Maine. He was the son of Perley Allen White and Edith Evelyn Brown and attended local schools through the 10th grade. His enlistment record states that he had experience as a truck, taxi or tractor driver prior to the war.
Service Time: Ferd entered the service on February 24, 1943, at Portland, ME. He was assigned to B Company of the 643rd Tank Destroyer Battalion and shipped out with them from the Boston port on September 5, 1944. They arrived at Cherbourg, France, on September 15th, equipped with 3″ towed guns.
The unit was first engaged near Manhay, Belgium, on December 22nd and crossed the Roer River on February 24, 1945. They re-equipped with M18 tank destroyers in March, 1945, and crossed the Rhine River at Wesel and the Elbe River en route to Zerbst. The 643rd was withdrawn from the front to take up occupation duties in the Harz Mountains.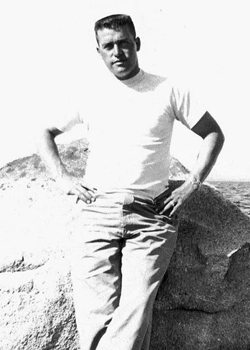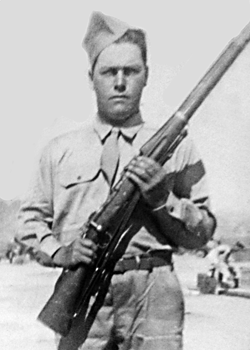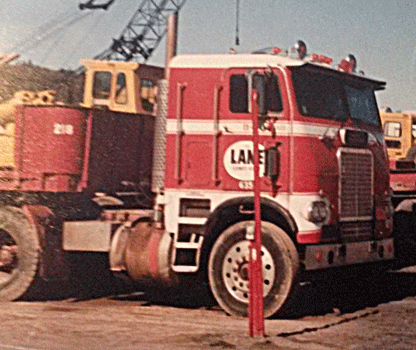 Ferd received credit for each of the unit's campaigns of the Rhineland, Ardennes-Alsace and Central Europe. He also received the Good Conduct, WWII Victory, American Service and the EAME Medals. As some point after the war had ended, Ferd was transferred into the 414th Infantry Regiment and was discharged from that unit at the rank of Technician 4th Grade. Ferd's discharge paperwork connecting him with the 414th, instead of the 643rd, always bothered him.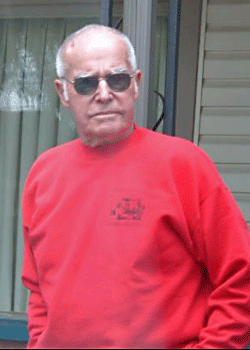 Now back in the U.S., Ferd returned to Maine and found work driving for Spraque Oil in Portland. In 1949, he started driving for Lane Construction, hauling heavy equipment. In October, 1949, Ferd married the former Joyce Elaine Getchell who was born in Caribou, ME, and was the daughter of Russell Carlton Getchell Sr and Maude Jewett. The new couple made their home in Wallingford, Connecticut, and had four children, Albert J Reed Jr., born in 1945, Ferd (Mickey) in 1952, Sherri in 1953, and Roberta in 1955. Ferd worked for Lane Construction for 41 years, retiring in 1994.
In his spare time, Ferd was an avid hunter and enjoyed hunting deer every year in northern Maine. He was a member of the Masons for 66 Years and was a life-member of The Grange. He passed away on June 27, 2017, and was buried in the Riverside Cemetery in Cape Elizabeth, ME. I want to thank Ferd's son, Mickey, for providing the information and photos for this tribute. Thank you also to Find A Grave contributor, Lynn Feingold, for providing the grave marker photo.