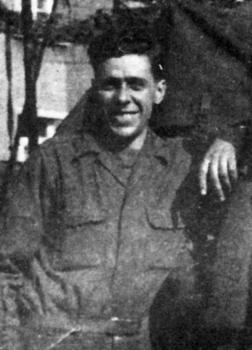 Norman F. Zeigler
Biography: Norman F. Zeigler was born on May 3, 1925, in Boston, Massachusetts. He grew up in Orleans, which is on the Cape Cod Peninsula and attended both Elementary and High school there, graduating in 1943. He worked as a plumber and caretaker before entering the service.
Service Time: Norman entered the service in Boston on September 9, 1943, and received basic training, qualifying as a Marksman with a Carbine. He shipped to the E.T.O. on March 23, 1944, and was assigned to the Headquarters Company of the 2nd Tank Destroyer Group, probably while they were still in England. He functioned as one of the unit's radio operators using both voice and Morse code. He also maintained the radio equipment in the unit's M20 Armored cars. He took part in campaigns including Normandy, Northern France, Rhineland, Ardennes-Alsace and Central Europe. It was during the period of February 23-27, 1945, that Norman's heroic actions, won him the Bronze Star.
Once in France, the 2nd TD Group acted as the Anti-Tank Section of the XIX Corps, moving through Belgium and Holland and then back into Belgium and eventually back into Holland, late in 1944. They finally moved into Germany and stayed there until November of 1945. Norman received the WWII Victory Medal, the Good Conduct medal, the Bronze Star and the EAME Medal and left the service on December 4, 1945, at the rank of Technician 4th Grade.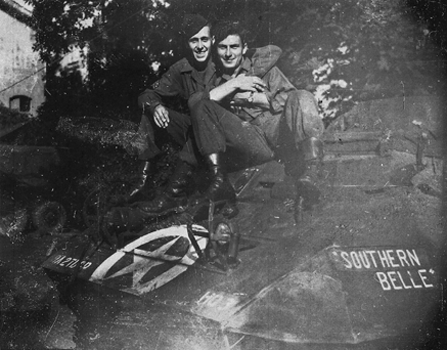 Here you can see Norman on the left, sitting on one of the unit's M20 Armored cars namerd "Southern Belle". The other soldier is unidentified. At the time of the photo, the vehicle's markings indicate that they were attached to the Ninth Army.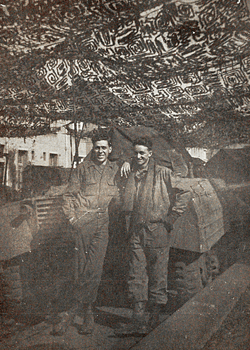 Norman returned home and married the former Rebecca A. Ryder of Barnstable, MA. The couple made their home in Horwich, MA, and had five children, four boys and one girl. He went back to work as a plumbing and heating contractor. In his spare time he enjoyed the outdoors, including hunting, fishing, boating and travel. Norman was also a member of the Knights of Pythias. Norman passed away on December 23, 1992, and was buried in Eustis, Maine.
I want to thank Norman's son, Norman Jr., for providing the information and photos of his father. I also want to thank Dave Ford for his assistance with the research.