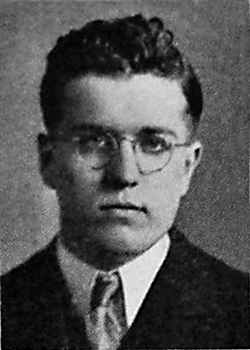 Robert H. Pratt
Biography: Robert Harrison Pratt, "Bob", was born on August 9, 1918, in Wakefield, New Hampshire. He was the son of George Harrison Pratt and Ruth Lydia Wentworth and attended Nute High School in Milton NH, graduating in 1936. During his senior year, he was on the yearbook staff and helped edit the "Jokes and Personals" section. He was also involved in the school's Senior Play and Entertainment Group and earned a Bookkeeping pin. After leaving school, he worked as a machinist.
Later in life, he would fondly remember his childhood trips to see "Peppersass", which was a cog train dating back to 1866, located at the base of Mount Washington in NH.
Service Time: Bob entered the service on March 27, 1941 at Manchester, NH. After his basic training he was assigned to Company A of the 671st Tank Destroyer Battalion with his military occupation identified as Supply NCO (non-commissioned officer). During his training, he qualified as a Marksman with the rifle and an Expert Gunner.
While on leave, on March 28, 1943, Bob married the former Mary Lillian Moulton, who was born in Boston, Massachusetts and was the daughter of George H, Moulton and Amy Lillian Angouin. Mary was working as a secretary at the time and would stay in Somerville, MA, while Bob went back to his unit.
The unit received training at a number of facilities, including Camps Hood and Swift, Texas, Fort Knox, Kentucky and Fort Lawton, Washington. They shipped from the Seattle port of embarkation on Dec. 28, 1944, and arrived in Hawaii on January 5th, 1945, initially stationed at Kaiaka Bay Camp and then Aiea Camp Number One, which is opposite of Pearl Harbor.
They then shipped to the Philippines in July, preparing for the invasion of Japan. The unit returned to the U.S., arriving at the Los Angeles port on January 16, 1946. Although the unit did not have credit for any campaigns, they had been thoroughly prepared for action. Bob received the Asiatic-Pacific Theater Medal, the American Campaign Medal, the American Defense Medal, the WWII Victory medal and the Good Conduct Medal. He was discharged on January 8, 1946, at Fort Devens, MA, at the rank of Sergeant.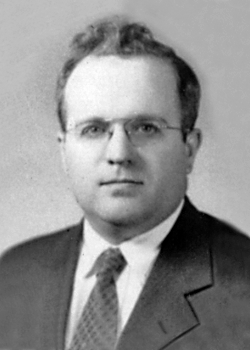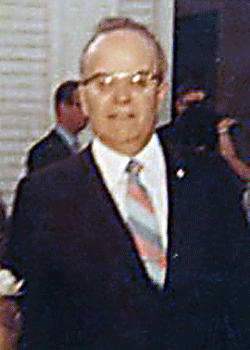 Bob returned home to Somerville and to Mary. His interest in numbers and bookkeeping from his high school days led him to go back to school at Bentley College in Waltham, MA. He took evening classes until 1951, when he graduated with a BA in Accounting and Finance. You can see his photo, shown above left, from his time at Bentley.
The couple started a family and had five children, two sons and three daughters. He worked as a bookkeeping and accounting consultant, and while he was living in Coventry, Rhode Island, he worked for the Sims Corporation of Providence as their comptroller.
In his spare time, he enjoyed playing the harmonica and telling the occasional joke to his children and later, his grandchildren. He was a member of the Freemasons and the Mount Pleasant Baptist Church in Providence. He passed away on January 6, 2003, and was buried in the Lovell Lake Cemetery in Sanbornville, NH.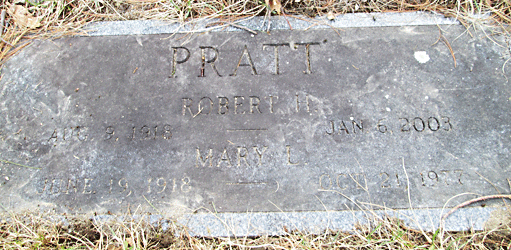 I want to thank Bob's grandson, William (Billy) Pratt II, for providing the information and photos for this tribute.